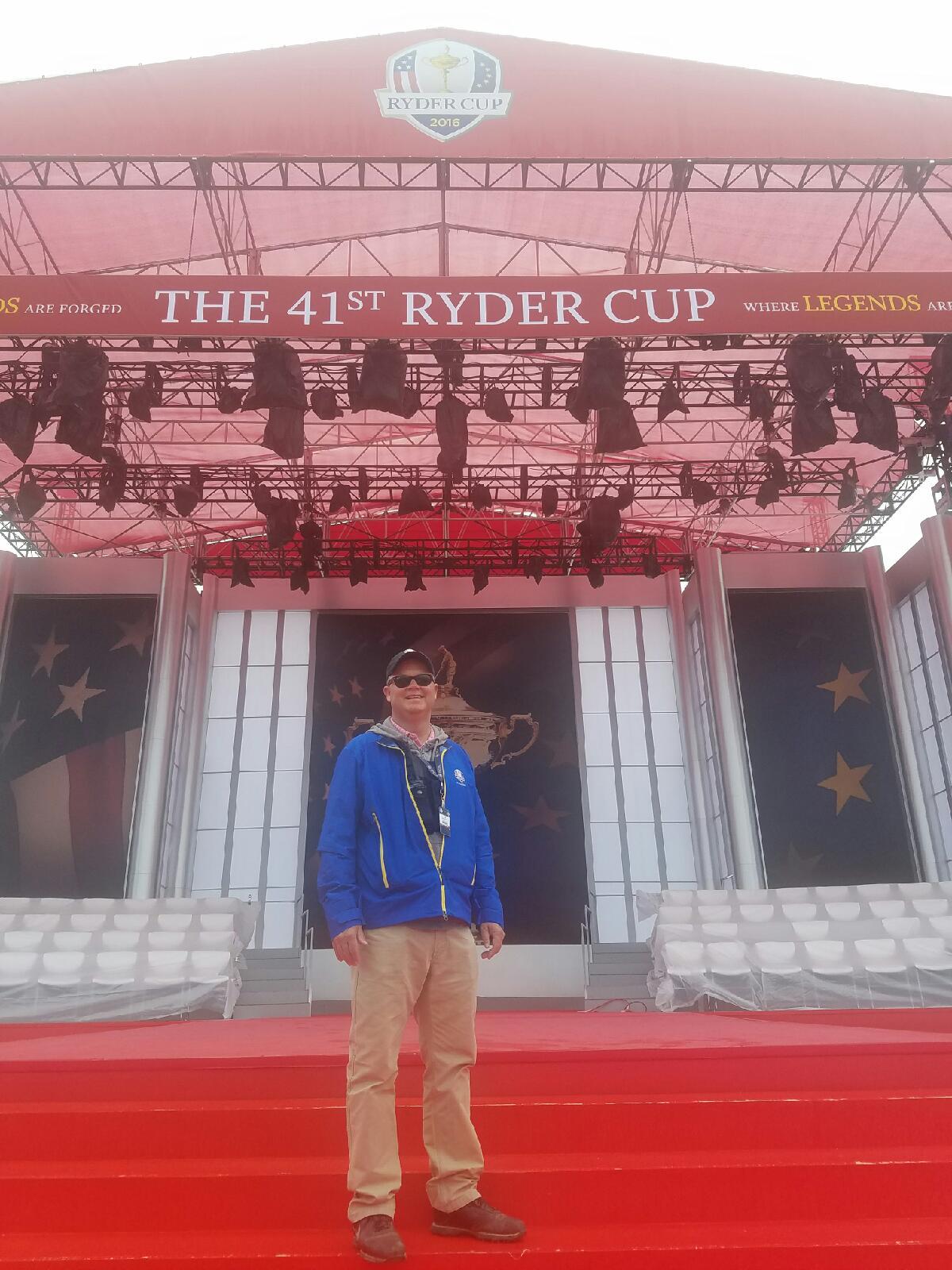 Chief Brand Officer
Joe Gallagher
St. Paul, Minnesota native Joe Gallagher is one of the leading Live Event Production Executives in the industry. In 2001 he founded FILO Productions Inc, a premier sports and entertainment event company. He also founded Your Team Productions and is now the owner and Chief Brand Officer of doodle Productions. Gallagher has over 20 years of experience in staging some of the biggest national and international sporting events in the world for major sports organizations including the NBA, Major League Baseball, WNBA, ESPN, NFL, NCAA, WCHA, PGA, United States Tennis Association, and many more.
Some of Joe's many impressive credits include…
Producer of 2018 St. Paul Winter Carnival Ice Palace
Director of Operations 2016 Ryder Cup, Welcome Celebration and Opening & Closing Ceremonies
Director of Operations 2016 Ryder Cup Year To Go Event
Director of Operations for WCHA Fan Fest and Off Site Fan Pep Rally: 2015, 2016
(18) NBA & (5) WNBA All Star Jam Sessions /Fan Festivals
(6) NBA Drafts
MLB RBI Fan Festival
(6) ESPN The Weekend
World Basketball Fan Festival, NYC & Washington DC
Fan Festivals for New York Knicks, Los Angeles Lakers
NBA Fan Zone, Milan, Italy, Barcelona, Spain
NBA Jam Fest, Abu Dhabi, UAE
NBA Jam Van Europe, Glasgow, London, Liverpool
NBA 3X- Brazil - NBA Jam Live, Guangzhou, China
NBA China Games, Shanghai, China
NBA Japan Games, Saitama, Japan
Mexico City NBA Games
NFL Super Bowl Hospitality: Super Bowls XXX, XXXI, XXXII
NCAA Final Four Fan Festival, 1996
Special Olympics World Games, New Haven, CT 1995
Cartoon Network Smash Tennis Tour, 143 U.S. cities 1996-2002
Cartoon Network Smash Tennis Latin America Tour, Porto Alegre, Brazil
United States Quick Start Tennis Tour, 6 US Cities
NBA Jam Van Tour, 10 City US Tour
(3) NBA State Fair Tour, 9 US Cities
NBA Military Tour, 5 US Cities
(8) NBA Nation Tour, 10 US Cities
USA Basketball Red, White and Hoops Tour, 11 US Cities
For more information on Joe's career, watch video below.
CEO
Kendra Meyers
Kendra began her career as an Event Producer with Joe ten years ago. Along with ten years of event expertise Kendra also has five years of experience in Retail Operations. Kendra is a 2017 graduate from Concordia University with a Master's in Business Administration. Outside of work Kendra has a passion for volunteering, arts, sports, traveling and most important being an Aunt.
Some of Kendra's career highlights in events include:
2018 Ecolab Ice Palace
2016 Ryder Cup Welcome Celebration and Opening and Closing Ceremonies
2015 Ryder Cup Year To Go Event
2015 WCHA Fan Fest and Off Site Fan Pep Rally
4 NBA All Star Jam Sessions/Fan Festivals
World Basketball Fan Festival, Washington DC
BBVA Compass NBA Team. Works. On Tour, 6 US cities
NBA Nation Tour
Play Ball! Minnesota, 8 US cities
US Open
TwinsFest
Events Director
Rachel Huset
Rachel is a recent graduate of University of Wisconsin-Stevens Point with a degree in Business Administration and Psychology.
Rachel's experience includes:
2018 Events Director for 2018 Ecolab Ice Palace
Assistant to the Director of Operations 2016 Ryder Cup Welcome Celebration and Opening & Closing Ceremonies